Quality Training = Quality Results
Only 6 High Quality Real World Drives

30-60 minutes of additional behind-the-wheel training

Easy Online Options for Convenience & Flexibility

Finish Within 2 Weeks of First Drive

Parent Observation Drive For Extra Safety

Many Other Benefits Below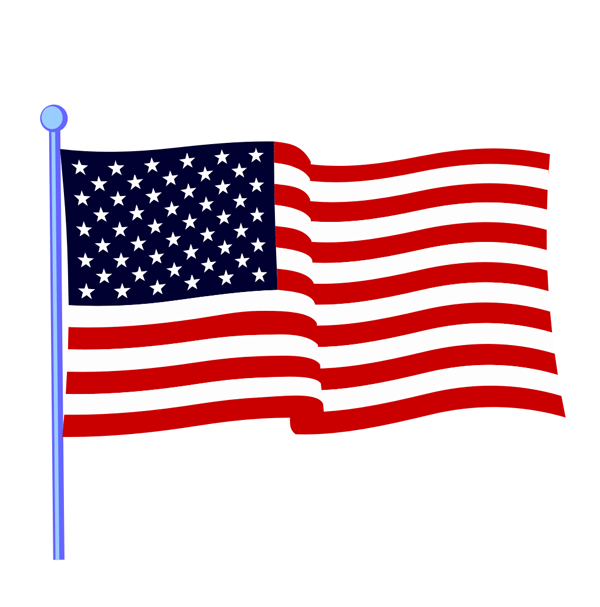 We specialize in defensive driving. "Keep your eyes on the road" is good advice but there is a lot more to it. Identifying potential problems is a major focus of the course. Most driving schools focus on vehicle control and rules of the road. We believe defensive driving is probably the most critical. Many drivers learn defensive driving techniques through years of experience and possibly serious car accidents. What they don't understand is there are a few basic principles of defensive driving that apply to almost any driving situation. Some laws, such as Following to Closely, reflect defensive driving. But for the most part there aren't very many laws specificaly designed for when others don't follow the laws. We believe in immediately jumping into "advanced" techniques and principles. The students don't even realize they are learning vehicle control and rules of the road while they are analyzing the road for hazards.
The homework in the class is designed to make the student think rather than transfer knowledge from a book to paper. Here is a sample questions..."In what way is a Harley Davidson motorcycle safer than an electric car?"
Option 2: Prepay to get your drives scheduled before the parent meeting. This is the best option if you have a very busy schedule (school sports, clubs, work, etc.) The Policy, Contact, and Schedule Forms will be emailed. After you sign and send back a snapshot of the forms a PayPal invoice will be emailed ($5 charge is included). Your driving schedule will be temporarily reserved - you will have 3 days to pay the invoice. *When you pay, your schedule is locked in. We will still have a meeting to turn in signed forms, receive driversed.com access code and meet your instructor. Students are required to attend.
​
Here is a list of driving blocks. 2 students drive in each block for 3 to 3.5 hrs (1.5 -1.75 hrs each). Students can ONLY drive 1 block per day. Please view or print the official Schedule Form. It has information on the parent observation drive and locations. THIS IS ALL FIRST COME - FIRST SERVED. After you request specific days & times (and they have been confirmed available) you will have 3 days to pay for the course. After 3 days the the days & times requested will be available to other students.
​
​
​
Yes. Prepay allows for early scheduling if you have a busy schedule. We still need to have quick parent meeting at least 2 weeks before the first drive. To pay in advance you must...
​
-Call first to see what drive times are available. If your desired schedule is available we will email you Policy Form, Parent Contact Form, and Schedule Form.
-Print and sign each page of the Policy and Contact forms. Please text or email a snapshot of each page to 208-863-4154 or ultrasafeadt@gmail.com. Some parents have PDF'd the forms.
​
-Please fill out the Scheduling Form. You do not have to print or sign it but please send a snapshot or PDF of it.
-After we send you a confirmation text, we will send you a PayPal invoice via email. Please pay using a credit card or debit card. You do not need a PayPal account. (The cost will be $5 more because PayPal charges a fee)
-When we get a PayPal receipt we will create a schedule based on your schedule preferences and email the schedule to you. You will get the driversed.com access code to start the online course at the parent meeting. The signed forms will also need to be turned in at the meeting. We will let you know via text or email of upcoming meeting places and times. Students are required to attend.
We must have a meeting at least 2 weeks prior to first drive or the "locked-in" schedule may become unlocked and you may lose your scheduled drive times. Students must have at least 2 weeks to work on the driversed.com online course before the first drive. You will be notified of meeting places and times throughout the month.
April
Please find 8 drives that will work with your schedule. We will choose 6 drives. There cannot be more than 5 full days between drives. Please look at locations & times above for specific drive information. Many drives can be adjusted up to 60 minutes. Always plan on having a partner. If there is a partner the last drive will start at 5 during the week.
​
Starting Monday April 1st and ending Saturday April 27th (no drive Wed April 17th)
Monday through Friday starting at 5:30
Saturdays your choice of 9, 9:30, or 10, or your choice of 2, 2:30, or 3:00
Monday April 1st open
Tuesday 2nd open
Wednesday 3rd open
Thursday 4th open
Friday 5th open
Saturday 6th both open
Monday 8th open
Tuesday 9th open
Wednesday 10th open
Thursday 11th open
Friday 12th open
Saturday 13th both open
Monday 15th open
Tuesday 16th open
Wednesday 17th no drives
Thursday 18th open
Friday 19th open
Saturday 20th both open
Monday 22nd open
Tuesday 23rd open
Wednesday 24th open
Thursday 25th open
Friday 26th open
Saturday 27th both open
​
Steps to get going
1. Check this website for openings that will work with your schedule and your student's schedule. Is there at least a 4 hr block of time to drive 4 days per week? (this will ensure plenty of flexible scheduling). We will complete all the drives within 2 weeks of the first drive. CALL 208-863-4154 to make sure desired drive days/times are still open.
2. Go to the DMV and bring the required documents listed below. When asked which driving school to send the permit to - tell them to send it to Ultra Safe Advanced Driver Training.
​
3. Call 863-4154 to set up a parent meeting or check the website for a list of group meeting places (individual parent meetings may not be available). At the meeting we will discuss policies, take payments, set up driving times, and you will receive the Access Code for Driversed.com. (call, text, or email if you'd like a copy of the policies in advance). You may pre-pay and schedule drives before the official parent meetings. Please call first.
Students will drive no sooner than 5 days after the meeting. DMV and 17 & Up Info Below
Useful Links for Parents
and Students
What makes UltraSafe "Advanced"?